Don Bosco Institute of Engineering & Technology under Nepal Don Bosco Society is Owned and operated by the Salesians of Don Bosco, an NGO rendering education and social service in 136 countries of the world.
Don Bosco Nepal History :
Nepal Don Bosco Society is a Registered NGO run by the Salesians of Don Bosco, a Catholic Religious Institute. Nepal Don Bosco Society was registered with the Kathmandu District Administration on 14 August 1996 (later transferred to the Lalitpur District Administration on 18 February 2014) and affiliated to the Social Welfare Council of Nepal on 14 December 1999. It forms a part of the International Don Bosco Society which is present in 133 countries worldwide and is headquartered in Rome, Italy. The Nepal Don Bosco Society falls under jurisdiction of the Salesian Province of Kolkata, India, for its general administrative work.
Seeking to promote the education of poor young people in the Kathmandu valley and Nepal's outbacks, Nepal Don Bosco society began its work in 1999 with a high school at Siddhipur, a village within Lalitpur District. A small hostel was begun in 2002 for poor children from remote villages.
For the benefit of the many school dropouts in the region, a vocational training institute was started at Thecho, a Kathmandu suburb situated 7kms from the city centre. What began in 2001 as a modest computer centre has today grown into a full-fledged Technical Training Institute that offers Basic Computer Application, Computer Graphics, Tally Accounting, Computer Hardware, Electrician, Industrial Electrician, Mobile Repairing, Tailoring and Fashion, Apparel and Life Style Design, housed in a spacious building equipped with modern facilities.
Nepal Don Bosco Society at Thecho has a coaching centre for poor children from classes I through VIII. About 220 students attend free coaching classes from 4.00PM till 6.30PM, six days a week under the loving guidance of six teachers.
In keeping with the society's objectives, it has undertaken scores of social outreach programmes. In the post-earthquake days of 2015, the society sprung into action with relief measures, provision of temporary learning centres (TLCs) in about 20 affected districts and construction of 10 government schools in four districts. As a rehabilitation measure the Don Bosco Technical Institute provides skill training to hundreds of young people.
The courses Don Bosco Institute offers is divided in 2 Catagories :
Diploma Courses
Non Formal Courses
A. Diploma Course :
A Diploma Course is of 6 Semesters and completes in 3 years. This way, 2 semesters are completed each year,
Available Course : Electrical Engineering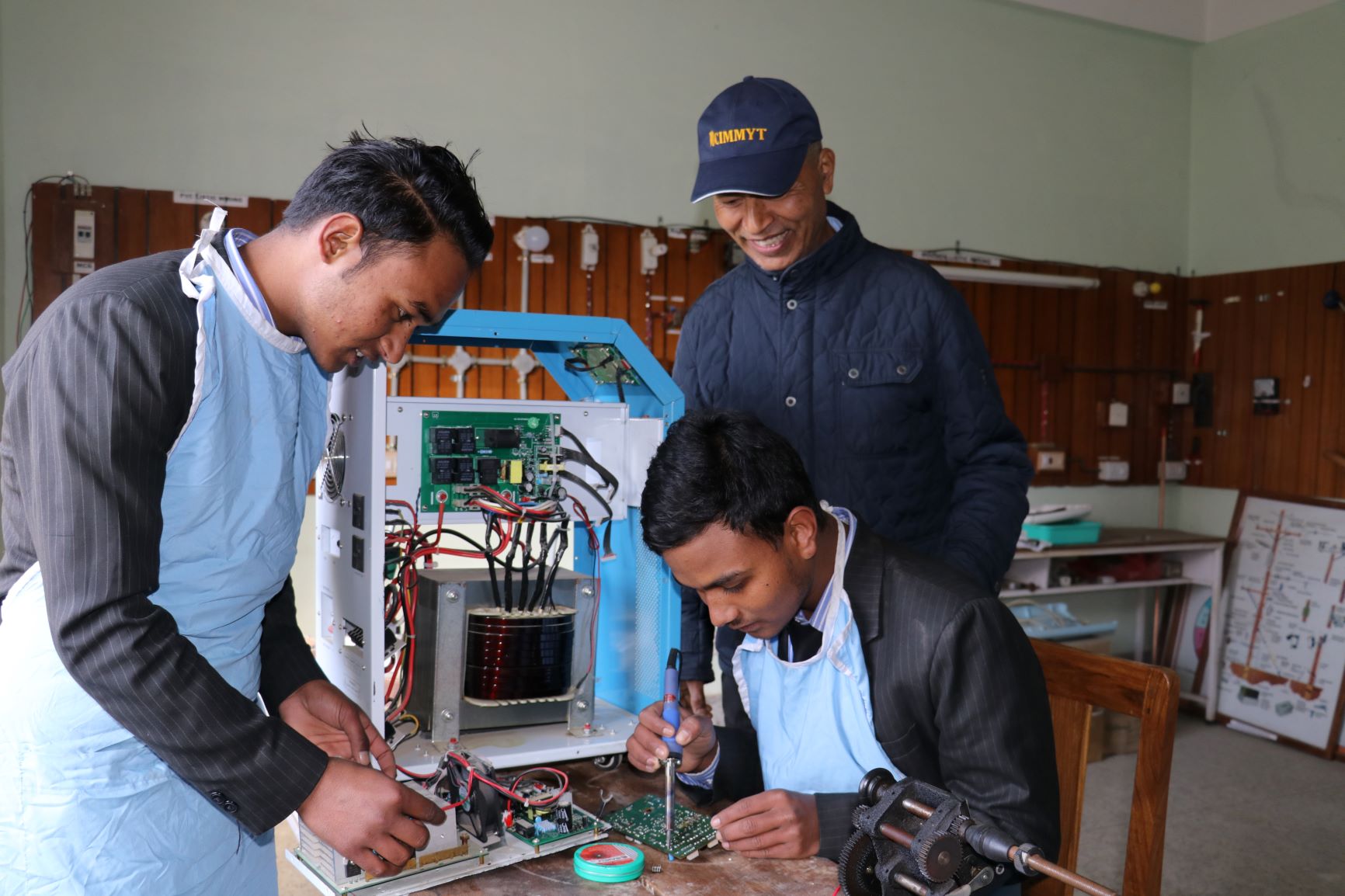 Course Detail :
CTEVT Certification
Duration : 3 Years (6 Semesters)
Eligibility: SEE Pass with Minimum C Grade
Should write the CTEVT Entrance Exam
Forms Available From: 2076-03-22 
Course Fee for whole course (3 Years) only RS. 205000/-
Scholarships Available
B. Non Formal Courses :
1. Building Electrician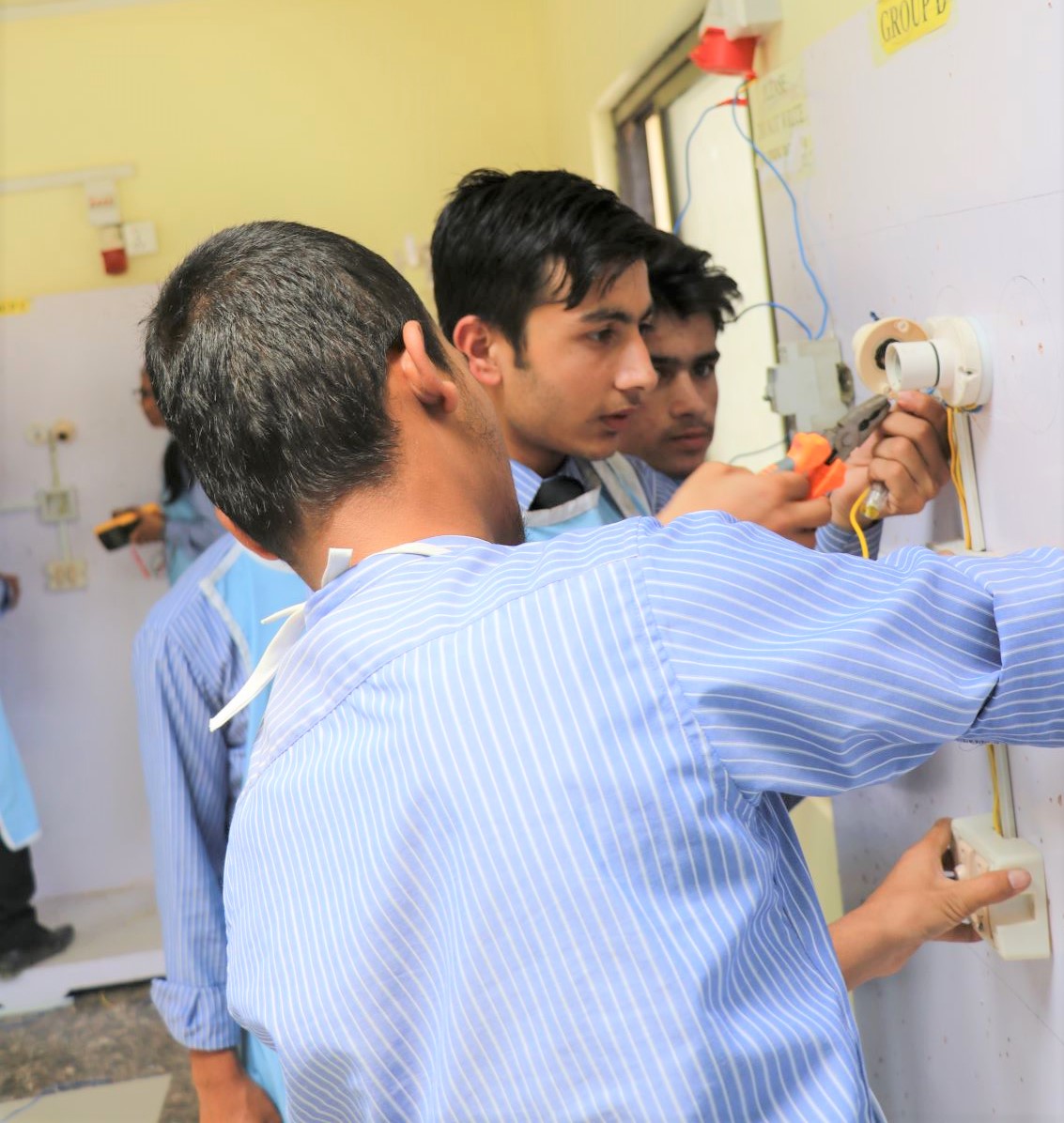 Duration – 6 Months
Affiliated to CTEVT
Eligibility – Literate/Cl. V
Fees – Rs. 6000/-
Admission – Months Asar & Poush
2. Basic Computer Application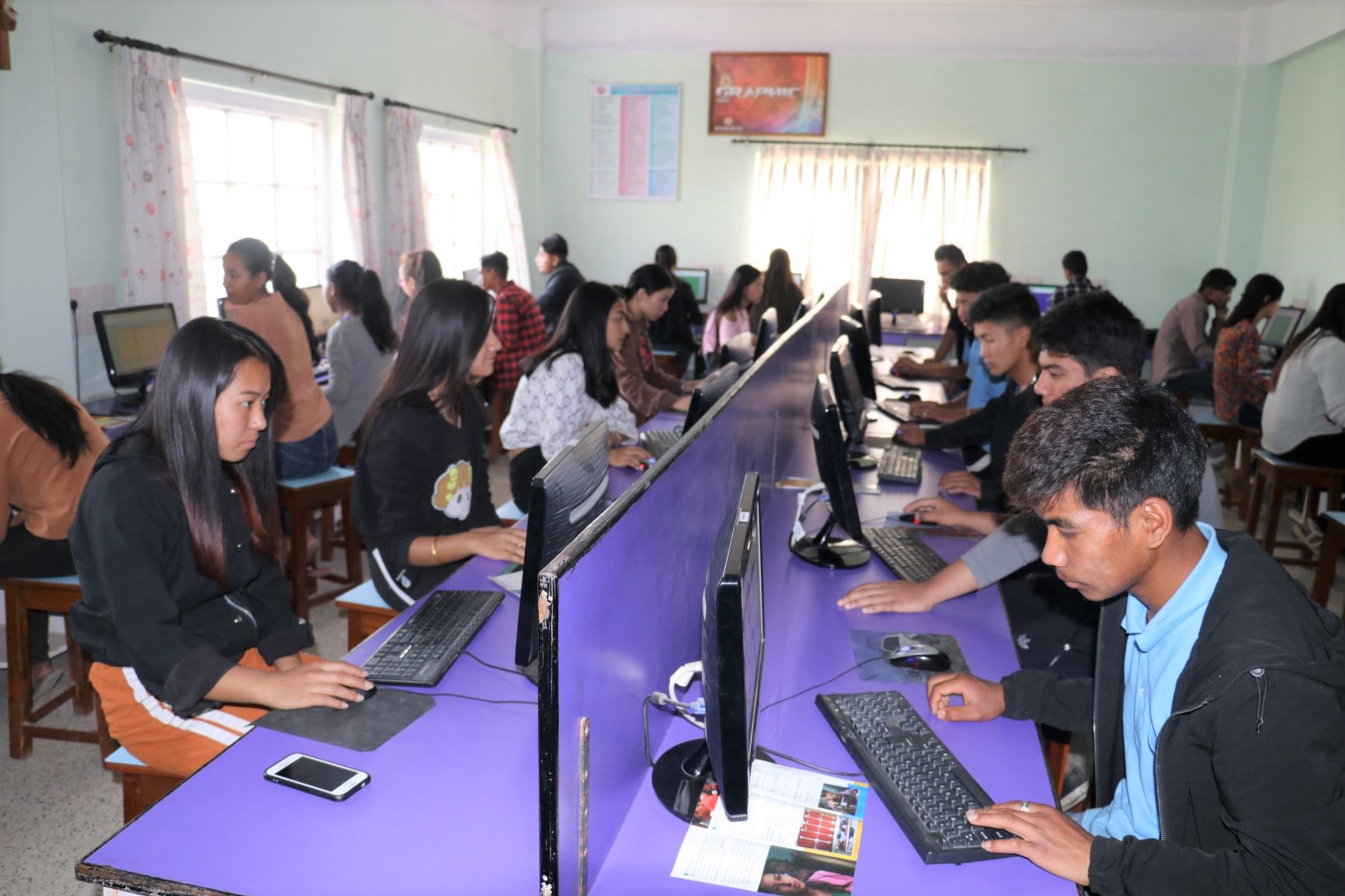 Duration – 3 Months
Eligibility – VIII
Course fee – Rs. 3000/-
Admission – Months Asar, Aswin, Poush & Chaitra
3. Industrial Tailoring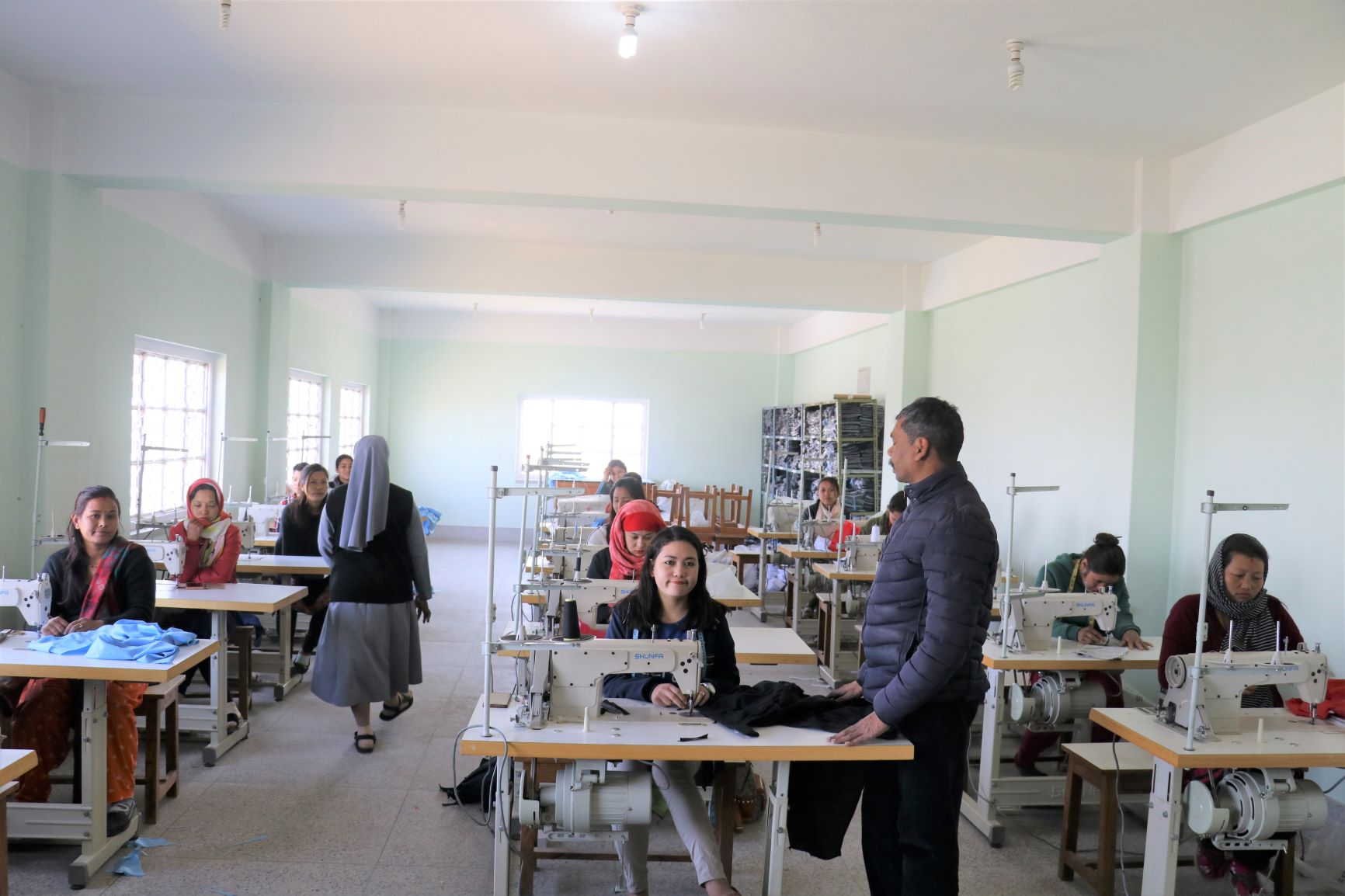 Duration – 6 months
Eligibility – Literate/ Class 5
Fees (For 6 months) – Rs. 3000/- only
Admission – Months Asar & Poush
4. Beautician (Level 1 & 2)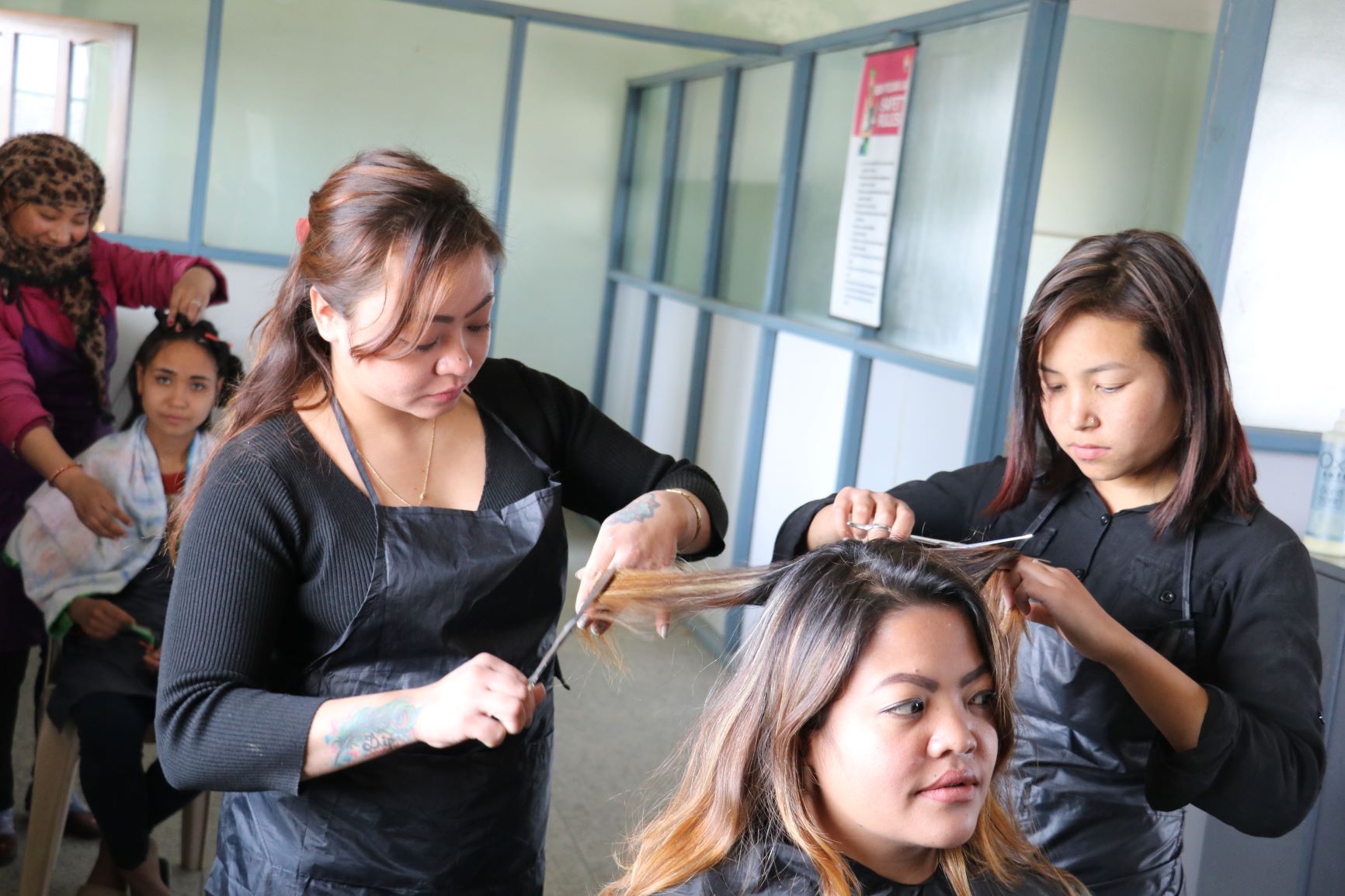 Duration – 6 Months
Affiliated to  CTEVT
Eligibility – Literate/Class V
Fees – Rs. 6000/-
Admission – Months Asar & Poush
5. Tailor Master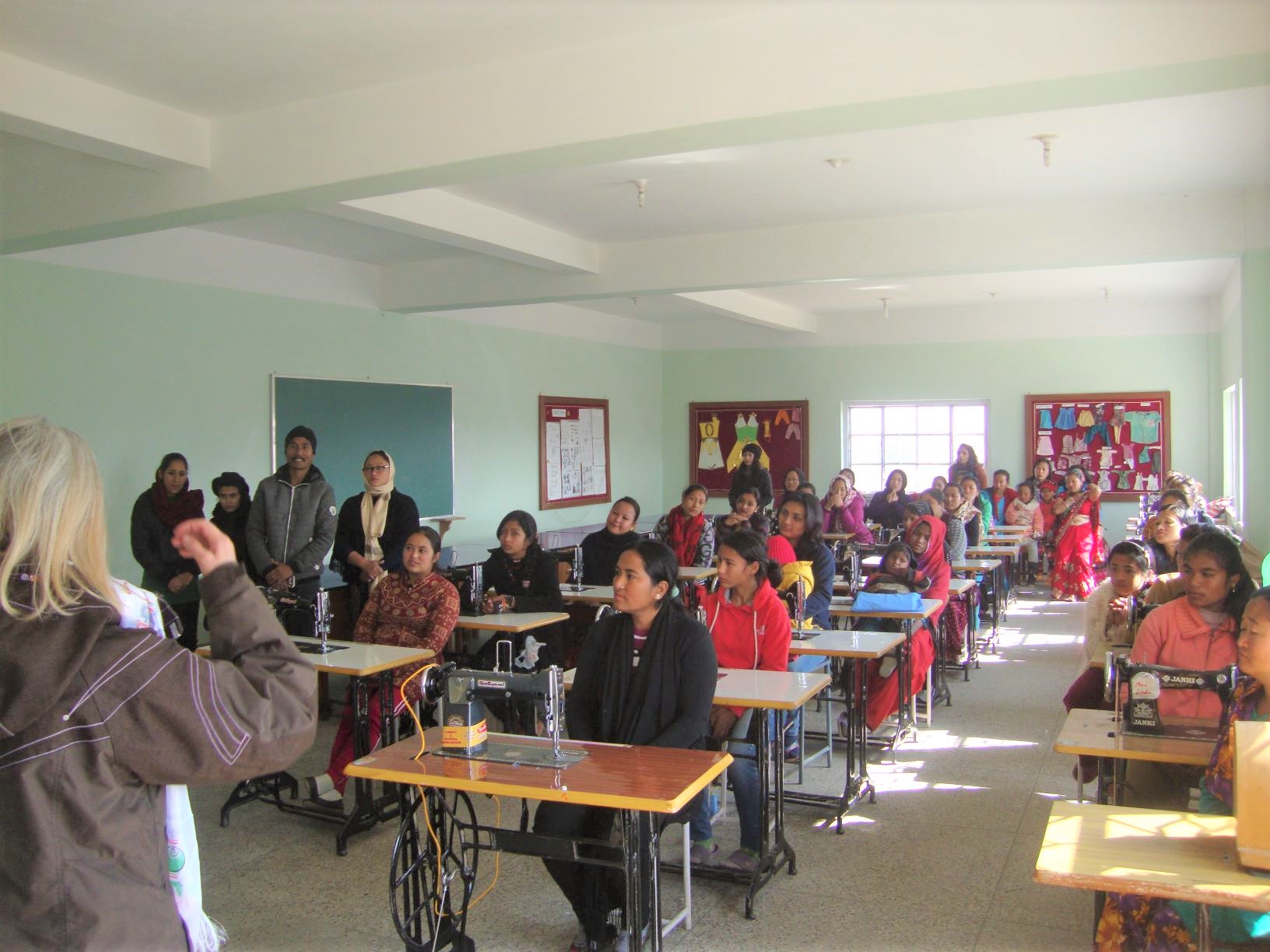 Duration – 6 months
CTEVT – Affiliated
Eligibility – Literate/ Class 5
Fees (For 6 months) – Rs. 1500/- only
Admission – Months Asar & Poush